Former world no.1 and four-time major champion Kim Clijsters surprised tennis fans a few days ago with an announcement stating her comeback to the WTA tour at the Chicago Fall Tennis Classic tournament.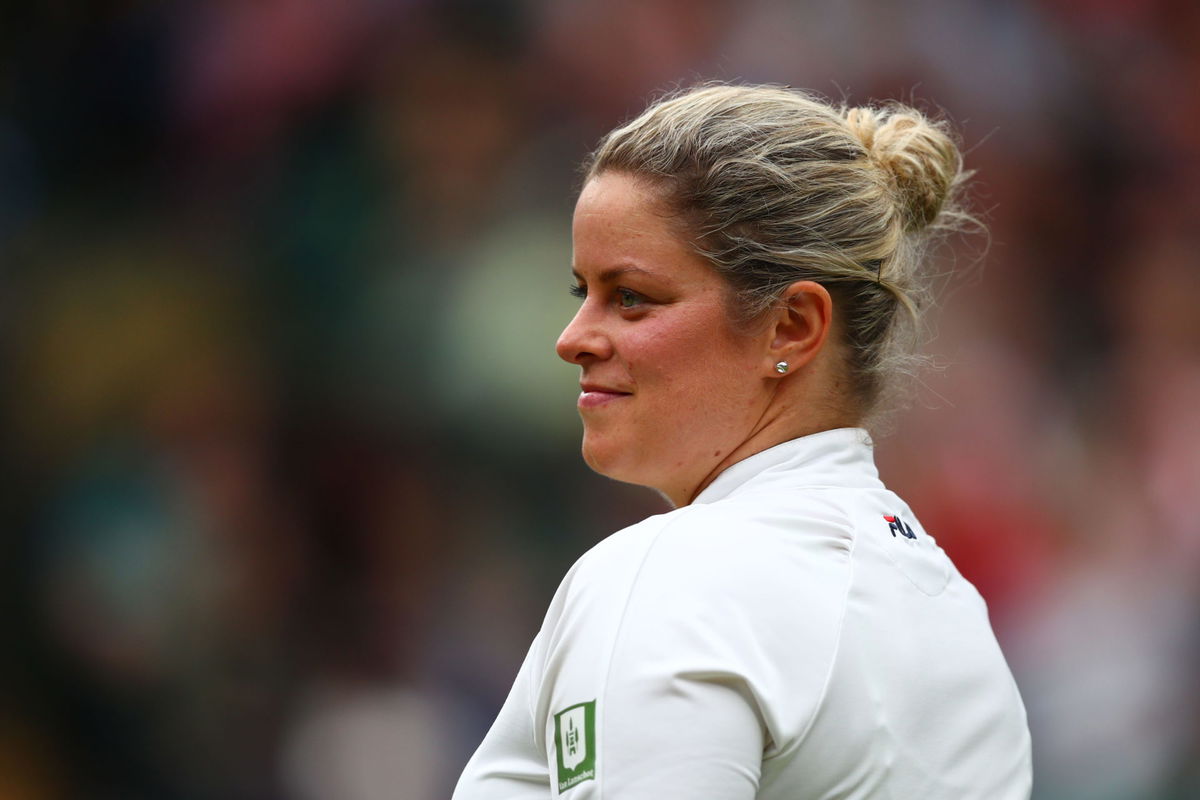 Watch this story: Roger Federer, Serena Williams, Maria Sharapova, Naomi Osaka, and Other Tennis Stars at Met Gala over the years
The Belgian faced Su-Wei Hsieh in the first round. Since losing to Garbine Muguruza in the WTA Dubai Open last year, Clijsters went on to receive wildcards at the Monterrey Open and even at the US Open, where she is a three-time champion.
Unfortunately, the legendary tennis star lost all these matches and couldn't go much ahead in the respective events. After US Open last year, this will be the first time for the Belgian to play a professional tennis match.
Also, Clijsters and Su-Wei Hsieh are meeting for the first time on the WTA tour. Let's see how the match progressed.
Kim Clijsters displays a gallant effort but ends up losing against Su-Wei Hsieh at Chicago Fall Tennis Classic
The Belgian took time to settle into the match as her opponent was able to get the better off her on multiple occasions during baseline rallies. However, Clijsters was firm on defense as she fended off multiple break points.
However, the Taiwanese player took the first set, 6-3. The second set was where both the players began to play their best tennis as it became a roller coaster ride with momentum shifting from one player to the other.
Clijsters #chicagotennisfestival https://t.co/03YpfYI47o pic.twitter.com/qvmghTpH0y

— Tennis GIFs (@tennis_gifs) September 27, 2021
After exchanging several breaks of serve, it was the Belgian who came out on top as she ran away with the set, 7-5. Even the third set went the same way as it was Su-Wei Hsieh who drew the first blood by breaking the serve of Clijsters and getting a marginal lead of 4-3.
But, the Belgian lost her serve once again and gave Su-Wei Hsieh a chance to serve for the match. Going by how the match progressed so far, it wouldn't be a surprise to say that the Belgian might break  Hsieh's serve once again.
But, Kim Clijsters failed to break the serve of the Taiwanese player after putting up a tough fight and ended up losing her comeback match, 3-6,7-5,6-3. It was endearing to see the former world no.1 put up incredible effort to play the game once again.
Also read: BACK AGAIN! Kim Clijsters Announces her Return Date Following a Long Hiatus
The post HEART-BREAKING!! Kim Clijsters Fought Hard Till the End Before Losing to Su-Wei Hsieh in Comeback Match at Chicago Fall Tennis Classic appeared first on EssentiallySports.