Earlier this season it was announced that Valtteri Bottas was departing Mercedes to join Alfa Romeo for the 2022 season. Lewis Hamilton, Bottas' teammate had declared that he was the best teammate that he had, which created a rift within the F1 community, as many would assume that Nico Rosberg was among the best ones.
However, the 7-times world champion cleared the air regarding his statements about Bottas. He stated that both pushed each other to be better drivers and helped the team pick several constructor's titles.
Lewis Hamilton explains why he pointed to Bottas for being the best teammate
It is no secret that Hamilton and Rosberg were each other's greatest rivals, some would even say that they were the best teammates in Formula One. However, when Hamilton tweeted about Bottas, he labeled him as the "best teammate." But, the Knight cleared the confusion surrounding his statements.
Speaking to Sky Sports Italia, Hamilton said, "I recently commented on my current teammate and said he was the best teammate, but you have to see what this definition means. We are in a sport where we try to win two different championships, we both try to win the drivers 'title, but our job is to win the constructors' title too."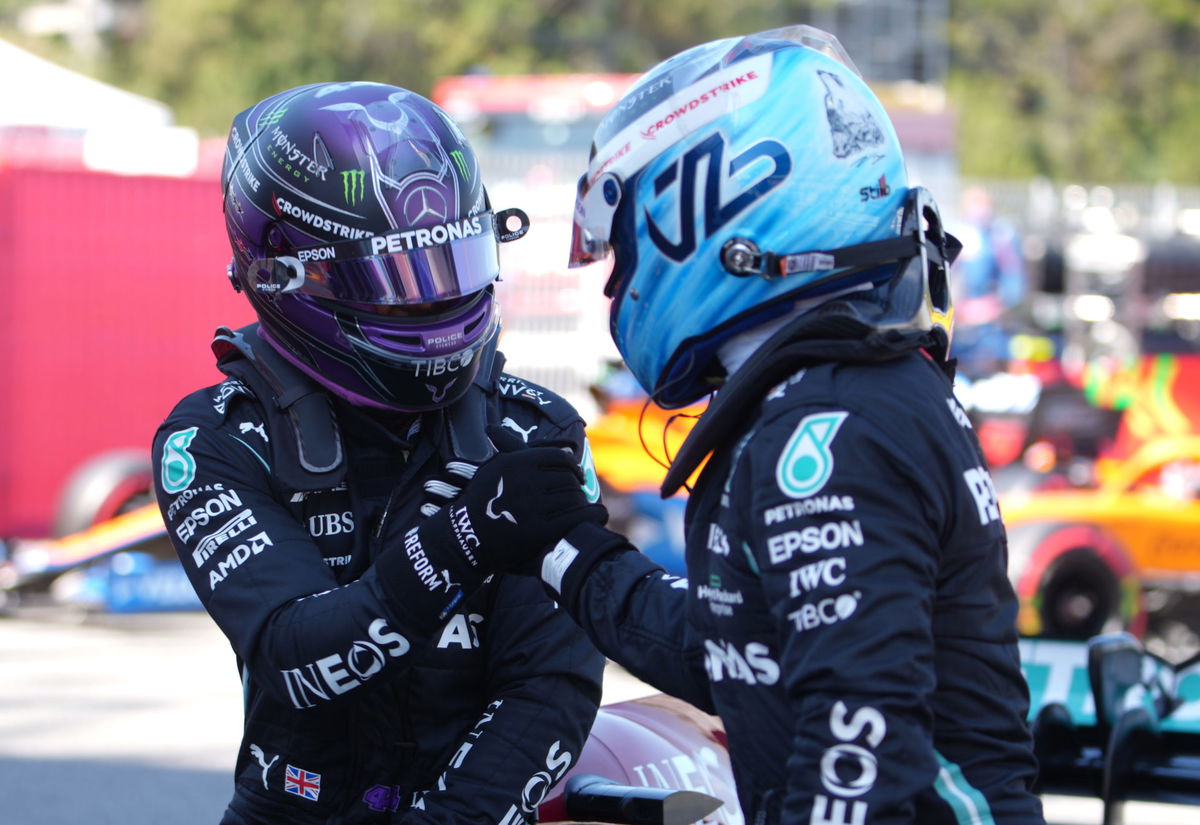 "So we have to work together. For the first time, I had a teammate with whom I really communicated. "You know I felt this …", "I had this feeling" … Without hiding anything from us, trying to improve each other, helping each other to be our best version. It had never happened with other pilots before. It is something unique. And as a human being it's fantastic, once you get off the track you talk like a gentleman. No tricks," Hamilton concluded. (Translated from Italian via Google)
Watch Story: From Serena Williams to Chris Hemsworth: Celebrities Lured by the Glitz and Glamor of Monaco
Can Hamilton and Bottas lead Mercedes into glory?
The duo has helped the Silver Arrows pick up four world titles since they began their partnership back in 2017. Now, as Bottas leaves the team to join Alfa Romeo next year, they hope they can end on a high.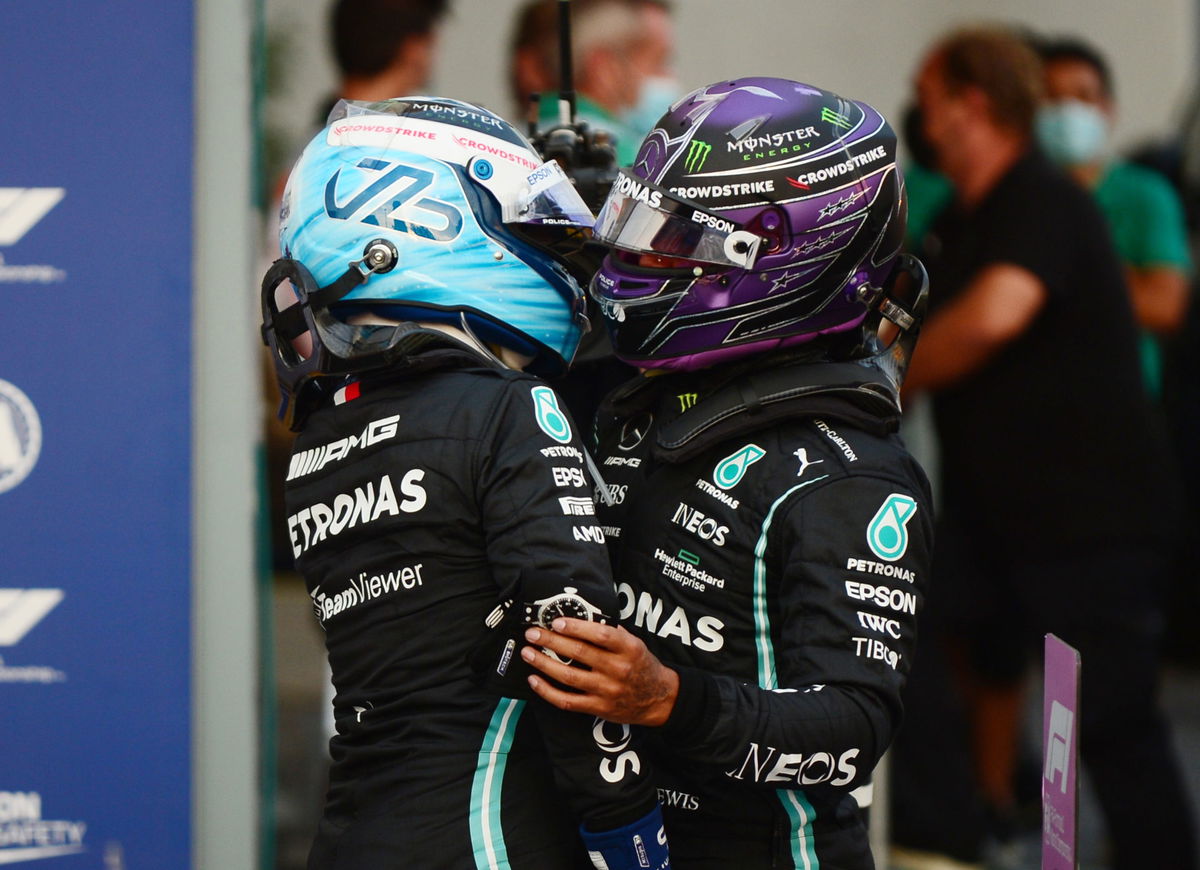 Currently, the Brackley-based squad leads the table with 397.5 points. With a few more races to go this season, the Mercedes duo hopes to pick up their fifth title, taking the total to eight constructor's championships.
What has been your favorite Hamilton – Bottas moment at Mercedes? Let us know in the comments below.
Read More: Will Buxton Hits Back at Critics of Lewis Hamilton Following History-Making F1 Win in Russia
The post Lewis Hamilton Explains Valtteri Bottas 'Best Teammate' Comment Amidst F1 Backlash appeared first on EssentiallySports.