Some players enter the league with the tag of greatness on their back. These talents are special right from the get-go and expectations surround them. One player that comes to everyone's mind is none other than LeBron James who remains to be the most hyped 18 YO to enter the league.
The 'King' came in directly from high school. This was because he was one of the best athletes in high school. Experts deemed him as the next big thing. However, having all this pressure as an 18-year-old kid is no joke. But, LeBron embraced it at the time and has now become the 'King'.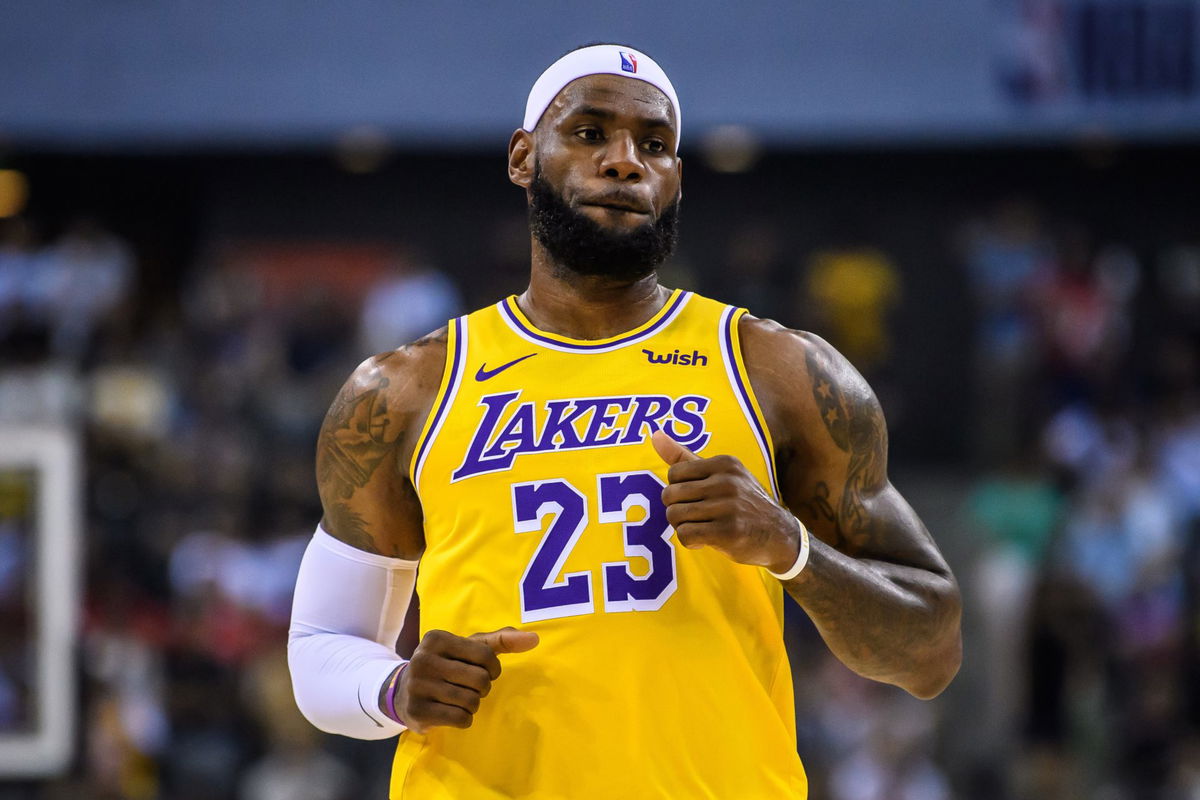 Having the title of the 'Chosen One' since the beginning of his journey, he went through a lot. However, one brand that took a chance with LeBron James was Nike. They offered him a deal in his rookie year, and the rest is history. Now, his legacy with Nike is forever solidified.
WATCH THIS STORY- Michael Jordans Number 45, Kyrie Irvings Number 2, and Other Iconic Moments When Teams Should Have Retired Jerseys
Players reaction to LeBron James innovation center
In 2003, Nike offered a young LeBron a contract worth $90 million. This remains to be the biggest rookie deal to this day. Since then, James has been one of the most successful athletes for the brand. Now, Nike has taken it a step further and made an innovation center in his name.
Recently, news came out that Nike has made a 'LeBron James Innovation Center'. Moreover, it is located at their global headquarters in Oregon. It is a huge 750,000 square foot center with all the facilities in the world in it. This truly shows the growth of LeBron with the brand.
View this post on Instagram
Even James couldn't believe Nike's move and made an Instagram post appreciating the brand. Likewise, fellow players such as Kevin Durant and Russell Westbrook congratulated the 'King' on this achievement. This just adds to LeBron's legacy and will remain with him forever.
Nike became major winners as soon as they took a chance at a young LeBron. While 90 million is a lot, they have made much more now through the 'King'. Now entering his 19th league in the league, James is still one of the most famous players in the league and keeps adding to Nike's value.
READ MORE- LeBron James Reportedly Ready To "Sacrifice" To Accommodate Russell Westbrook At Lakers
The post 'Real Legacy': Kevin Durant, Russell Westbrook and NBA Stars React to Nike's LeBron James Innovation Center appeared first on EssentiallySports.