Roman Reigns and Brock Lesnar are two of the biggest WWE names at the moment. While one of them has been unstoppable since he turned heel in 2020, another is a megastar whose name echoes through the industry!
The Tribal Chief and The Beast are supposed to face off at Crown Jewel 2021. However, WWE originally wanted them to face off at WrestleMania 2023. Dave Meltzer reveals that the company changed plans on account of Dwayne Johnson's possible plans.
"While that was expected in many circles since that's the biggest money show of the year and thus justifies Lesnar's asking price, it would mean a WrestleMania match between the two that was first earmarked for 2023 and then talked of earlier if Dwayne Johnson chooses to do Los Angeles (2023) and not Dallas (2022), would have to be a rematch of this bout", reported Dave Meltzer.
Currently, the match between Lesnar and Reigns is a non-title match. If The Tribal Chief manages to retain the title at Extreme Rules 2021 against Finn Balor's The Demon, the match at Crown Jewel 2021 could become a non-title match.
A title match would be more effective for Roman Reigns and Brock Lesnar
While a non-title match would attract the audience, a title match would make everything so much better. With Reigns being heel and Lesnar being face, it's a classic turning-of-the-tables situation. Now, all it needs is to have a title on the line, and the brutality will be skyrocketing.
Watch This Story: The Demon Destroys The Bloodline, Bianca Belair Slams Becky Lynch: Best Moments From WWE SmackDown (Sept 24, 2021)
Additionally, it's not everyday that WWE puts two megastars in the ring together. Considering the company is doing so, the Universal Championship match makes sense.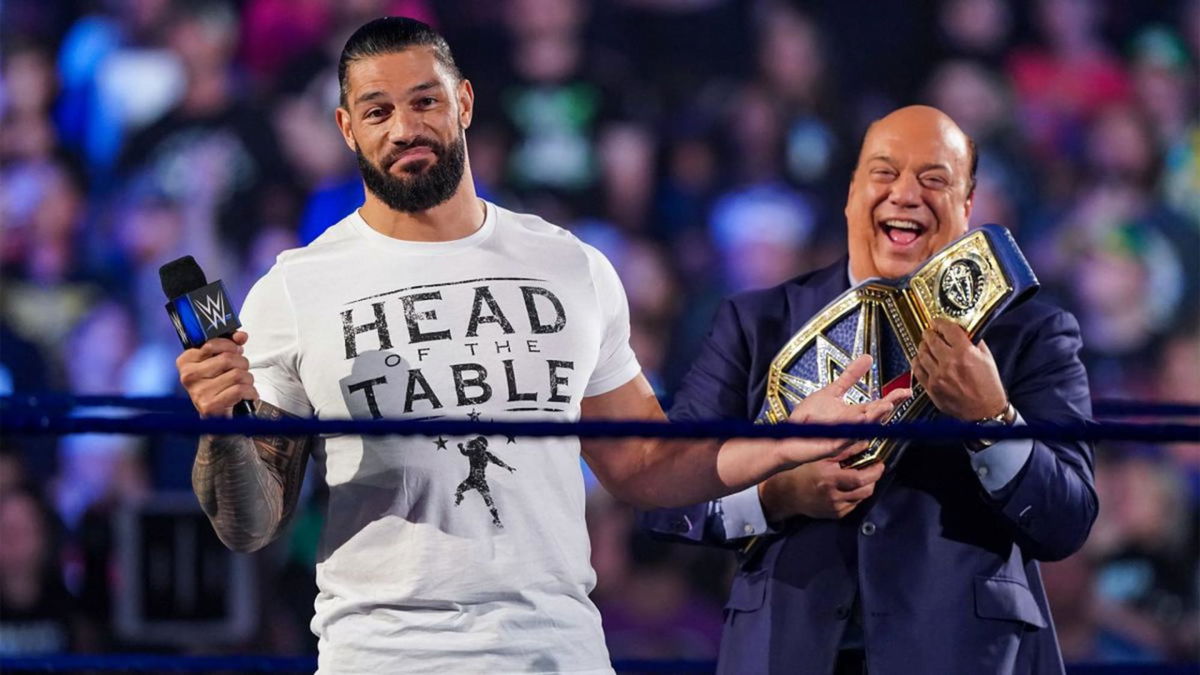 When Reigns said he either wins or leaves WWE when he put the title on the line against Cena at SummerSlam 2021, he pretty much gave away that he will win. WWE isn't letting go of Roman Reigns anytime soon.
As of now, The Tribal Chief hasn't said anything which could hint towards a potential result for the match.
Hopefully, Reigns retains the title at Extreme Rules 2021 and Crown Jewel 2021 becomes a title match!
The post Real Reason WWE Booked Roman Reigns Versus Brock Lesnar at Crown Jewel 2021 appeared first on EssentiallySports.