In the NBA world today, offense is the highlight of every game. Some players have taken this skill to a whole new level. For example, the Warriors' Stephen Curry is one of the most unstoppable forces in the NBA. With his counterpart, Klay Thompson, making his return, the Warriors will be an underdog team.
Curry is coming off an MVP caliber season. Not only did he average 32 points per game and lead the league in scoring, he almost took the Warriors to the playoffs. However, he couldn't go past Memphis in the play-in the tournament. But he was great in the play-in tournament as well.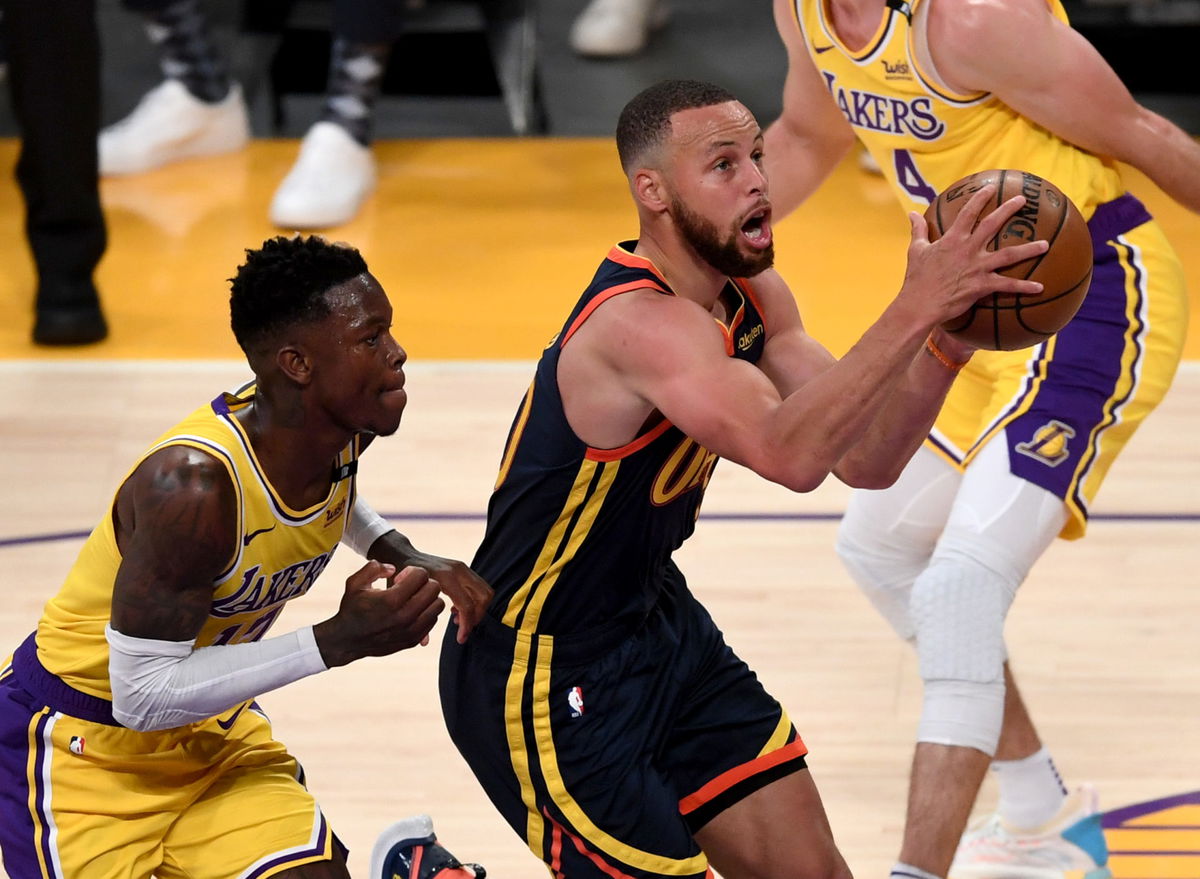 Hence, looking at his offensive prowess, it is not easy to stop him. So when a defender earns high praise from Curry, it means he is good at what he does. Recently, Curry gave his new teammate massive praise for being one of the best at defense.
WATCH THIS STORY- Michael Jordans Number 45, Kyrie Irvings Number 2, and Other Iconic Moments When Teams Should Have Retired Jerseys
Stephen Curry praises Avery Bradley
Bradley only recently joined the Warriors. He is even part of their preseason roster and is a valuable addition to the team. While this team has great offensive depth, Bradley will be the one on defense along with Draymond Green. When the question of Bradley came up, Curry had some encouraging words to say about his new teammate.
Steph said: "Bulldog. Everyone asks who is the toughest defenders you've had, he's the first guy that comes to mind. Just because he is relentless, he is physical, he is quick, he's got good awareness. Not just on ball good defense but team defense as well."
Steph Curry on Avery Bradley: "Bulldog. Everyone asks who is the toughest defenders you've had, he's the first guy that comes to mind."

On the 15th spot: "I think that's why he's here." pic.twitter.com/Gozc2x5DJe

— Anthony Slater (@anthonyVslater) October 4, 2021
Stephen Curry went on to mention that while many players try to take shortcuts, Avery isn't one of them. He still makes it a point to play defense with all the commitment and that makes him a major threat. It is safe to say that Curry is glad to have Bradley be his teammate because he is an absolute machine to go up against.
His defense could be a make-or-break factor for the Warriors, especially till Klay returns. They will need all they can get from Bradley on the defensive end. How much of an impact do you think Avery Bradley will have on the Warriors this season? Let us know in the comments below.
READ MORE- LeBron James Reportedly Ready To "Sacrifice" To Accommodate Russell Westbrook At Lakers
The post Stephen Curry Calls New Teammate The Toughest Defender He Has Come Up Against appeared first on EssentiallySports.